Health Insurance
We accept insurance. If you are not sure if your plan covers acupuncture, please contact our office and we will check your insurance coverage for you.
Intermittent Fasting
New video series on Intermittent Fasting and Healthy Food Options to teach you how to get started on your path to health.
Infrared Sauna
Dr. Painovich now offers Infrared Light Therapy. Click here to learn about the new Far-Infrared Sauna.
Conditions Treated
Women's Health
Mood Disorder
Digestive Disorder
Pain
Auto-Immune Diseases
Immune Diseases
Skin Conditions
Difficult Diseases
About Dr. Painovich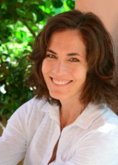 Dr. Jeannette Painovich began her studies in Traditional Chinese Medicine in 1997 and completed her Masters Degree in 2000 and her Doctorate in Acupuncture and Oriental Medicine in 2006. Read More
News & Updates
A winner of the Opencare's 2015 Patients' Choice Awards for Acupuncture in Los Alamitos.

"I was experiencing pretty bad shoulder and wrist pain and was told I needed to consider a future surgery to alleviate carpal tunnel symptoms. I had never used any sort of eastern medicine before and decided to give her a try. She carefully listened to my symptoms and within a few sessions my pain was diminished significantly. A few more sessions and the pain was pretty much resolved. I highly recommend her."
– Michelle, Seal Beach CA
Contact Us
Dr. Painovich, DAOM, L.Ac., M.A.
4012 Katella Ave., Suite 105
Los Alamitos, CA 90720
Tel. 562-431-4120
Office Hours
Monday: 9am – 6pm
Tuesday: 7:30am – 5pm
Thursday: 7:30am – 5pm
Follow Dr. Painovich on Facebook where she answers questions and shares health tips.