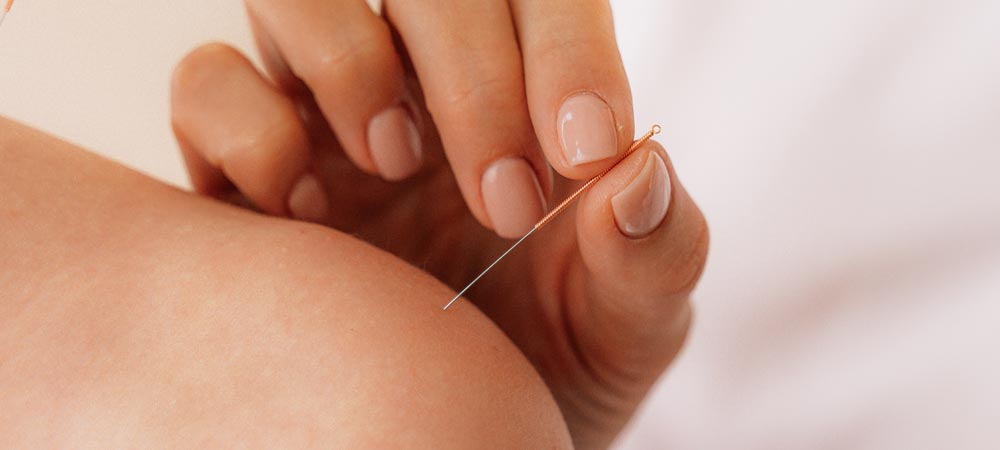 Compassionate Care in Los Alamitos/Long Beach Gives Patients Hope
Anyone who's ever had a loved one experiencing a chronic illness knows the struggle of watching a loved one suffer physical pain. The feeling(s) of helplessness and frustration can be agonizing. Likewise, if you have experienced chronic pain, you know how debilitating and life affecting it can be. The simplest of tasks can become incredible hurdles; and what used to take minutes of thought-free movement can eat up an entire afternoon, and an unspeakable amount of effort and strain. Particularly for those of us who aim to help loved ones through such difficulties, we work to source the absolute best, the most helpful service providers – be they medical, alternative, or other – to alleviate the pain that our loved one is going through.
For many years now, acupuncture has been a beacon of relief for individuals who live with particular illnesses and chronic pain. "Traditional Chinese medicine explains acupuncture as a technique for balancing the flow of energy or life force — known as chi or qi (chee) — believed to flow through pathways (meridians) in your body. By inserting needles into specific points along these meridians, acupuncture practitioners believe that your energy flow will re-balance." It's most commonly used as treatment for pain management, but has recently also seen increased demand for those seeking out this treatment for various chronic health conditions as well as overall wellness and stress management.
Among the most trusted practitioners offering ethical and compassionate acupuncture treatment and care, is Dr. Painovich, who practices acupuncture and other eastern modalities, out of her office located in Los Alamitos. Patients and clients looking for acupuncture in Long Beach and Seal Beach rave about the level of care and compassion that Dr. Painovich brings to her practice. Dr. Painovich, who has been treating her acupuncture patients for enough years to have developed quite a community rapport, has created a unique and comforting space that has become a true sanctuary of Simple Holistic Health for her clients, many of whom have been visiting her for years. Offering cupping, Chinese herbs, acupuncture and other health treatments, Dr. Painovich approaches each client holistically, treating each individual as his or her unique self. Whether a client is experiencing somatic, physical, nutritional, muscular or stress related symptoms, Dr. Painovich carefully and thoroughly assesses each person, connecting with them, before designing their customized course of treatment(s).
One daughter-caregiver of a former patient of Dr. Painovich writes to her that "Through her [mother's] countless appointments with a dozen doctors, you were the only one who respected her enough to look her in the eye when she was sick." In her heartfelt letter, she describes the touching respect and compassion that Dr. Painovich showed to her mother when she was at her most fragile, as she assured her that she would do everything within her power to help alleviate her pain, and to make her days more comfortable.
Often, we rate or compare doctors and healthcare practitioners on results alone, forgetting that an enormous element of their job is their manner with their patients. Without connecting with a patient, learning their history, and their pain points, no matter how seasoned or expert a practitioner is, they may fail to address the specific source or root cause of that patient's discomfort. It is resoundingly clear from this daughter's letter of gratitude and appreciation to Dr. Painovich, that this acupuncture specialist is a gem among specialists, the kind of healthcare professional with whom you can confidently trust your most loved ones.
The tradition of acupuncture is an ancient one. It has been around for centuries. But the compassion and awareness with which it is practiced, continues to evolve in beautiful ways, just as does humanity.
"Dear Dr. Painovich,
I hope this finds you and your practice thriving. You probably won't remember me. My mother was a patient of yours in 2006 and 2007. She started her treatment with you before she eventually was diagnosed with ALS. As I begrudgingly brought her to her appointments, focused on my own feelings of being desperately stuck and unable to help her, I failed to appreciate all you did for her. Through her countless appointments with a dozen doctors, you were the only one who respected her enough to look her in the eye when she was sick. I was so worried that she would leave nothing but debt from chasing false hope. But in the years that she's been gone, what has stuck with me is the value of the compassion you gave her. I couldn't muster compassion or patience or hope for her at the time and I am so deeply grateful that you gave it to her when I couldn't. I remember so clearly you gently, yet firmly putting your hand on her knee, looking her in the eye and saying "I'm going to do everything I can for you." I treasure that memory. It was such a simple act but one that none of her other doctors could do. Especially now as our world seems more divided than ever before, thank you for bringing compassion and hope. Choosing that path is such a beautiful act of kindness."